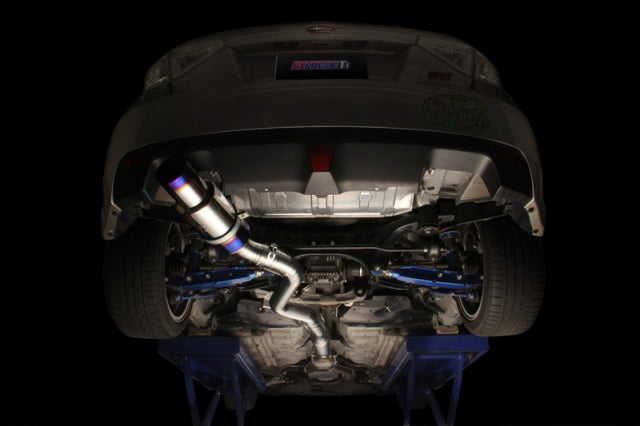 Tomei Powered
Tomei Expreme Ti Titanium Catback Exhaust System - GRF WRX STI 08-14 / WRX 11-14 (Hatchback / USDM)
---
High quality production, for true competition use without compromise. Only the best Titanium grade materials are used. From the special racing layout design, made as straight as possible, to the high flow silencer. We have poured our knowledge into it all. When you see our EXPREME Ti system, you can then understand that ours is unrivaled. The exhaust flow design was the main focus in the pipe design, the best pipe thickness for weight and strength with pipe diameter to suit torque and all power gains throughout the entire power band.
A: MAIN SILENCER/ TAIL END
Compared with the stock design, our design is single piping all the way for max weight reduction. We have also focused on the design of the muffler to produce the best exhaust sound without compromising performance.
B: MAIN PIPE
The pipe diameter was chosen for optimum exhaust flow efficiency. For performance use in mind and weigh reduction. Thus the slide joints was made instead of using the conventional flange and gasket design.
C: SUB SILENCER
This sub silencer was designed with a simple structure and minimal size to reduce unwanted noise. Without hindering exhaust gas flow.
---
Share this Product