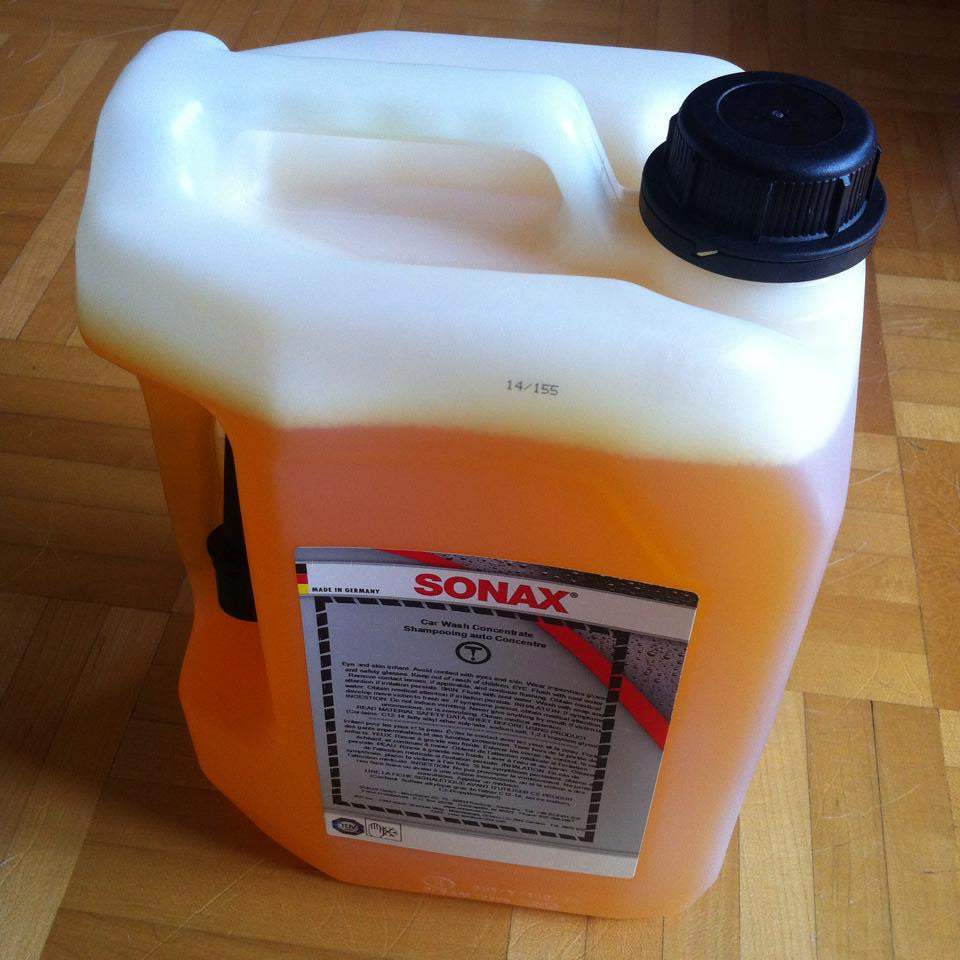 Sonax
SONAX Car Wash Shampoo Concentrate 5L
---
SONAX Car Wash Shampoo Concentrate is a phosphate-free car wash that cleans the toughest road grime and dirt from your vehicle. Specially developed with anionic surfactants, SONAX Car Wash Shampoo Concentrate lathers into a rich foam that traps dirt and rinses clean, giving your vehicle a radiant, spotless, streak-free shine.SONAX Car Wash Shampoo Concentrate is safe for all paint finishes and will not strip away the wax already applied.
The non-alkaline, non-acidic formula gently removes dirt, grime, and oil without diminishing the existing paint protection. The special anionic surfactants within, simultaneously adhere and distribute dirt particles and act as emulsifiers absorbing and dissolving oil droplets. Lubricating oils protect paint and glass from abrasion as dirt rolls off in the rinse water.
SONAX Gloss Shampoo Concentrate produces rich foam with slippery oils that make this shampoo a pleasure to use. The ample lubrication in the formula is apparent by the way water sheets off the paint!
Sonax Car Wash Shampoo Concentrate is a great value. Once capful produces ample suds and lubrication to safely clean your vehicle.
---
Share this Product